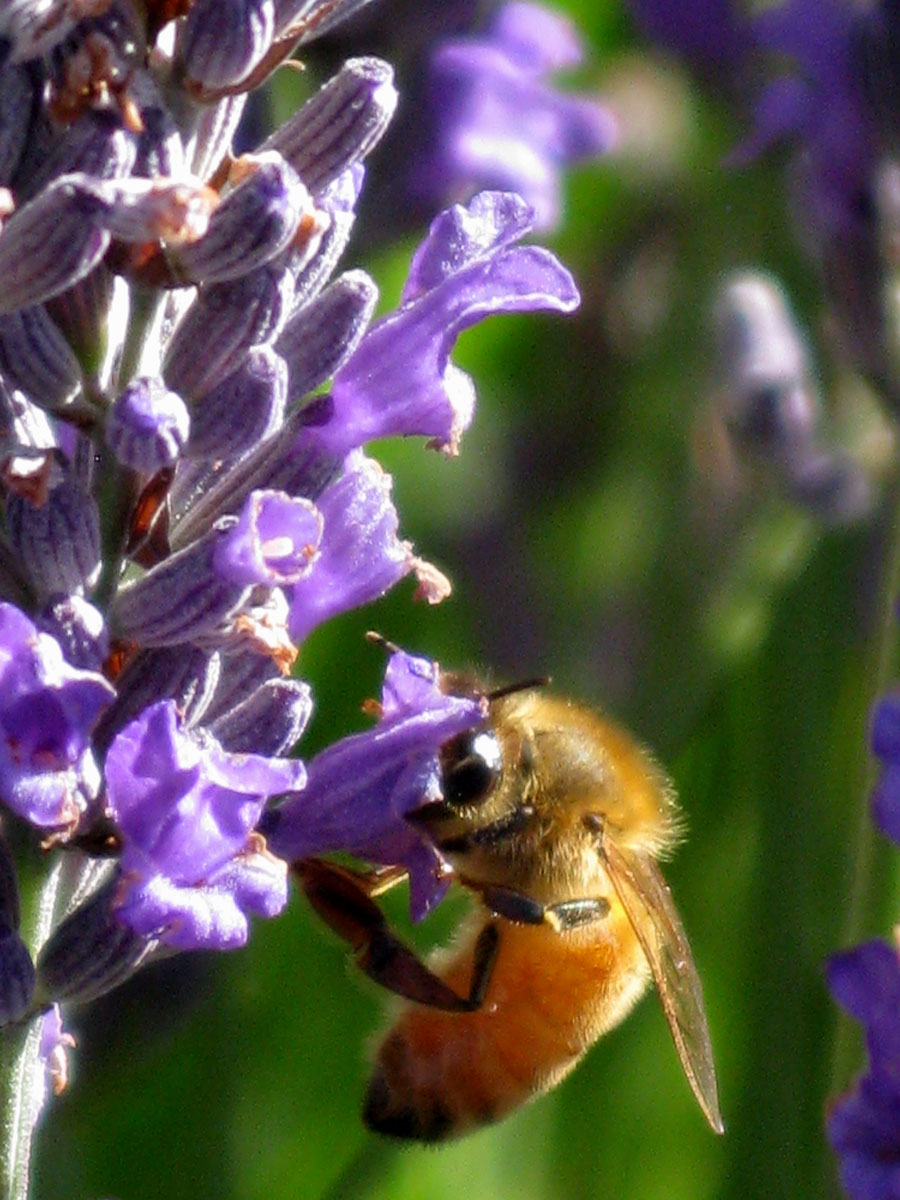 Our foundation lavandins
We do not grow a lot of lavandin at Snowy River Lavender because our high altitude location makes our conditions ideal for the more desired angustifolia species. However, we do value the beauty and the diversity of oils from these magnificent plants. Unfortunately the high yielding nature of lavandins, and in particular the cultivar Grosso (see below), has made them the number one industrially farmed and distilled 'lavender' species in the world. This has set this species up as a cheap and vastly underrated essential oil. At Snowy River Lavender, lavandins are grown and distilled with the same level of care and attention given our angustifolia varieties. We produce oils from five lavandin varieties, L.x. Rocky Hall Margaret, L.x.Super, L.x. Abrialis, L.x. Grosso, and L.x. Sumian, all yield well and have useful and interesting oil which we produce as single cultivar distillations or as distilled blends, such as 'Tiger Alley', and market them with their GC's in this way.
Lavender's long shadow
The lavandin ( L.x.intermedia) Grosso is the dominant essential oil plant in cultivation of the Lavandula species worldwide. Grosso is a large high yielding plant suited to industrialised farming methods with an oil chemistry, in comparison to other lavandins, low in camphor (G-4 -7%/ Other-9-11%) and 1.8 cineole (G-6 -7%/ Other- 9 – 11%). Because these compounds are negligible in 'true' lavender oil, the low levels of these in the Grosso cultivar has cast it an identity as the adequate substitute oil for the more costly L. angustifolia oils. Unfortunately, this substitute mentality portrays the Lavandin as a second rate essential oil plant, simply an attainable approximation of 'true' lavender not an essential oil plant in and for itself. Furthermore the commercial focus on Grosso has obfuscated consideration of other lavandin varieties because their viability as angustifolia substitute oil producers does not surpass Grosso either qualitatively or quantitatively. Typically they are higher in camphor and 1.8-cineole and generally have lower yield capacity.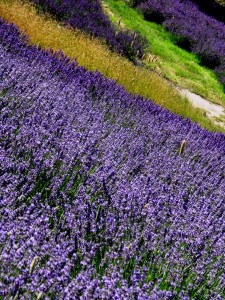 The consequence of this approach to lavandin oil is that these plants are generally downgraded as an approximation of lavender with the upshot being that the oil is relegated to the low end of the market and produced only by highly efficient industrialized means so as to maintain its low end price point. Thus the epitaph 'soap lavender'. Secondly many lavender varieties are just not farmed at all, turning lavandin production into a Grosso mono-culture. We believe it is time for these plants to be respected away from the 'angustifolia' or 'true lavender' shadow. When properly produced they have aromatic beauty and individual chemistries with their own values of use. We feel this oil can add diversity to the essential oil repertoire of those interested in the healing chemistry of different oils.
Lavandula x. intermedia Abriallis - CULTIVAR PROFILE
French lavandin Abriallis has been a significant essential oil plant since the 1930's.
Lavandula x. intermedia Grosso - CULTIVAR PROFILE
In full flower the ever popular lavandin, Grosso, is a billowing mass of dark purple conical spikes presented on a splayed spherical plant to 90cm round.
Lavandula x. intermedia Margaret - CULTIVAR PROFILE
Australian cultivar, Margaret, is a statuesque plant, reaching in full flower about 1 meter round, with an abundance of large lacy pale mauve flower spikes.
Lavandula x. intermedia Sumian - CULTIVAR PROFILE
French lavandin Sumian as a summer display is a profusion of conical mauve flower spikes.
Lavandula x. intermedia Super - CULTIVAR PROFILE
Super is a good essential oil to choose if you would like the benefits of camphor and 1, 8 cineole in a very aromatically attractive oil.
Lavandula x. intermedia Tiger Alley - PROFILE
The entrance to our farm is hedges of alternately planted Grosso and Margaret lavandins.  At the height of summer, when these plants are in full flower, the deep purple of Grosso against the silvery mauve of Margaret creates a striped effect of dark and light purple tones which has entered the farm's folklore as 'tiger alley'.