SNOWY RIVER LAVENDER
Growing fine lavender and distilling premium essential oils & hydrosols, with care and dedication, from soil to bottle, since 2000
---
PRODUCTS WITH A SNOWY RIVER PROVENANCE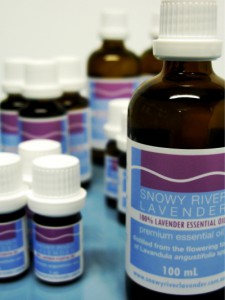 Since 2005 we have been distilling marketable quantities of premium quality lavender and lavandin essential oils for aromatherapy practitioners and others who place boutique quality as a priority. Since 2006 we have been developing plantings of other dry land herbs and native plant species with promising essential oil potential. To be commercialised over the next couple of years will be our beautiful verbenone type rosemary essential oil & hydrosols. After a number of years of developing our formulations, in 2014 we launched our Botanical Care Product ranges; skin, personal & home care items; with our essential oils, hydrosols & honey at the centre of each formulation.
---
ECOLOGICAL FARMING, ARTISAN DISTILLING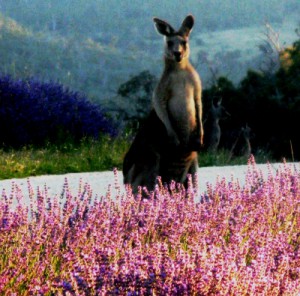 The essential oils and hydrosols at Snowy River Lavender are produced with the utmost care from soil to bottle. As a small team of people we are dedicated to farming in a productive relationship within our natural environment, uniquely defined by the ecology and climate of the Snowy River landscape. We farm proactively for a 'living soil', using ecological and biodynamic principles, farm practices shaped by 'nature's own' fertility cycles and strictly free from artificially synthesised chemical inputs. We believe that nurturing the dynamic ecology of our farm and the organic life of our soils is reflected, firstly, in the beauty and vitality of our essential oils and hydrosols and, secondly, in the beautiful care products we create from them.
---
FARMING WITHIN A DISTINCT ECOLOGY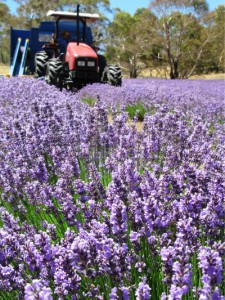 Situated near Jindabyne in the Snowy Mountains region of NSW, Snowy River Lavender's home is Majesse Estate a 280 hectare high altitude property, with farmland set between 1000 and 1150 metres. Of the land comprising this estate, only 40 hectares is viable for farm production with the remaining land wilderness country which tumbles away as rocky bush escarpment down to the iconic Snowy River. The river forms the southern boundary of our property and gives the farm a unique geographical framework and relationship to the wild flora and fauna of the region. Lavender has become an addendum to this wilderness with paddocks and patches of varying size and shape inserted opportunistically into the beautiful but rugged landscape.