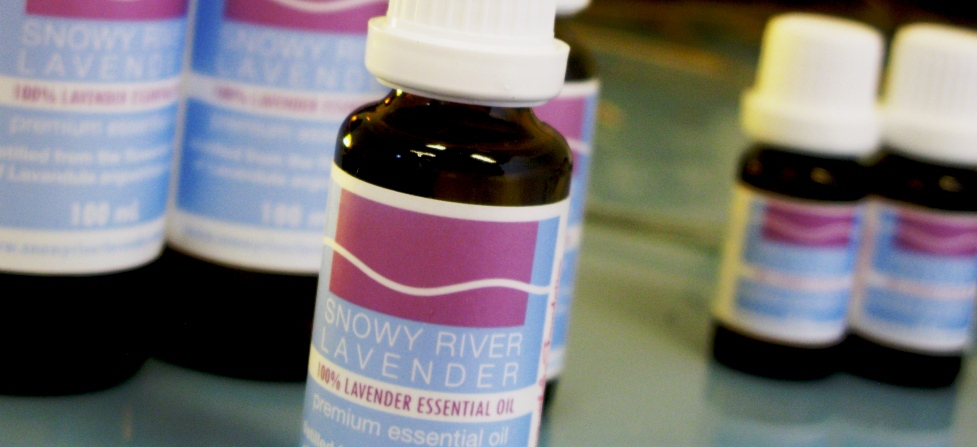 Essential Oils & Hydrosols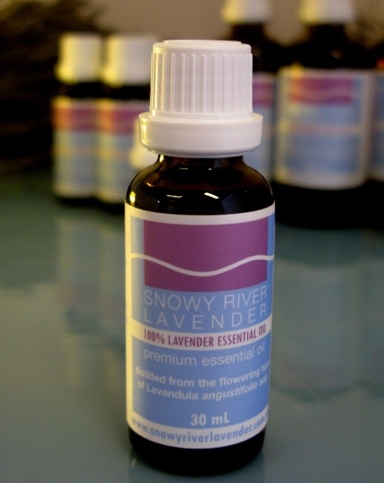 We are in the process of updating our website. This section on essential oils and hydrosols will be expanded and renewed over the next couple of months.
This  renewal will coincide with the release of our 2017 oils at approximately the end of August.
All current products are available online now.
View the Essential Oils & Hydrosols Collections Products by Category
Features
Features to be included with the website update.

Full information on particular products are included on product pages in the shop and the matrix.
Lavender Essential Oils from the Collection
Product
Description and Properties
Uses
Size
v. Avice Hill
more info

Properties: 100% Lavandula angustifolia steam distilled essential oil

Aromatic Profile: Refined fruity floral sweetness with an herbaceous woody undertow. High ester content – around 50%

2021
10, 30 and 100mL
v. Bee
more info

Properties: 100% Lavandula angustifolia steam distilled essential oil. Machine harvested

Aromatic Profile: Resonant honey sweet with spicy lemon top notes and a dry cedarwood and mushroom undertow. Well balanced in the key compounds with a characteristically high 3-octanone content (2.5 – 5%)

2021
10, 30, 100 and 500 mL

more info
v. Cookie
more info

Properties: 100% Lavandula angustifolia steam distilled essential oil

Aromatic Profile: Effervescent and floral fresh with hints of mint in the top notes and spicy floral and pepper undertow. High ester oil (55%) and characteristically high in 3-octanone content (2.3 – 3.3%)

2021
10, 30mL and 100mL
v. Pacific Blue
more info

Properties: 100% Lavandula angustifolia steam distilled essential oil.

Aromatic Profile: Fresh, green, herbaceous and peppery. High monoterpenol content – around 56% – significant terpineol-4-ol content (8-10%)

2021
10, 30 and 100mL
v. Maillette
more info

Properties: 100% Lavandula angustifolia steam distilled essential oil / greater than 10 months cellar time

Aromatic Profile: French cultivar, fresh and floral. Classic refined lavender aroma. High balance of linalool and linalyl acetate (75%)

 

2021
10, 30 and 100mL
Sponnee (seed derived)
more info

Properties: 100% Lavandula angustifolia seed population steam distilled essential oil.

Aromatic Profile: Seasonally Variable – 2021 distillation is vibrantly complex and well balanced in the key lavender compounds. High in 3- octanone (3-5%).

2021
10, 30 and 100mL
Signature (distilled blend) /No longer available
more info

No current vintage
5, 10, 30 mL
Foundation (hand blend)
more info

Properties: 100% Lavandula angustifolia steam distilled essential oil. Machine harvested and steam distilled in February 2021

Aromatic Profile: Beautifully balanced and classically structured lavender oil.

Hand blended 2021
10, 30 100 500ml and 1kg
Lavandin Essential Oils from the Collection
Product
Description and Properties
Uses
Size
v. Abriallis
more info

Properties: 100% Lavandula x intermedia steam distilled essential oil (flower)

Aromatic Profile: Fresh green floral aroma with sharp spicy back notes. The original commercially developed lavandin (since 1930)

2021
10, 30 and 100mL
v. Grosso
more info

Properties: 100% Lavandula x intermedia steam distilled essential oil (flower)

Aromatic Profile: Bold and vibrant lavender aroma with a piquant and refreshing back note.

2021
10, 30 100ml,500mL and 1kg
v. Margaret
more info

Properties: 100% Lavandula x intermedia steam distilled essential oil (flower)

Aromatic Profile: green stimulating aroma with a sweetly elegant floral back note and herbaceous undertow.

2021
10, 30 and 100mL
v. Sumian
more info

Properties: 100% Lavandula x intermedia steam distilled essential oil (flower)

Aromatic Profile: Pure sweet lavender top notes set against the fresh invigorating green aromas of the Australian bush and citrus leaf. Earthy honey and pepper back notes.

2021
10, 30 100mL
v. Super
more info

Properties: 100% Lavandula x intermedia steam distilled essential oil (flower)

Aromatic Profile: Fresh green effervescent top notes with a refined citrus leaf sharp sweetness in the back notes.

2021
5, 10, 30 100mL
v. Tiger Alley (50:50 Grosso/Margaret)
more info

Properties: 100% Lavandula x intermedia steam distilled essential oil (flower)

Aromatic Profile: A beautifully balanced lavandin oil with a special floral refinement.

2021
10, 30 100mL
Foundation (hand blend)
more info

Properties: 100% Lavandula x intermedia steam distilled essential oil (flower)

Aromatic Profile: A beautifully balanced and refreshing lavandin oil

2021
10, 30 100 500ml and 1kg
Lavender Hydrosol from the Collection
Product
Description and Properties
Uses
Size
v. Avice Hill
more info

Properties: 100% Lavandula angustifolia Hydrosol (water of distillation) no preservative

Aromatic Profile: piquant honey aroma typical of most angustifolia cultivar. This cultivar's hydrosol is however is individualised with fruity hints of apricot and the musky woody undertow of cedar.

2021
125, 250 (with atomisers),500ml, 1 litre and 2016 - only two distillations released for sale (approx 40 kg) ROO Patch 5 litre
v. Bee
more info

Properties: 100% Lavandula angustifolia Hydrosol (water of distillation) no preservative.

Aromatic Profile: piquant honey aroma typical of most angustifolia cultivars but with more sweet intensity.

2021
125, 250 (with atomisers),500ml, 1 litre and 5 litre
v. Cookie
more info

Properties: 100% Lavandula angustifolia Hydrosol (water of distillation) no preservative

Aromatic Profile: highlights a minty note alongside its light floral aroma. There is only a hint of the piquant honey notes typical of most angustifolia cultivars.

2021
125, 250 (with atomisers),500ml, 1 litre and 5 litre
v. Pacific Blue
more info

Properties: 100% Lavandula angustifolia Hydrosol (water of distillation) no preservative

Aromatic Profile: herbaceous peppery front notes and a green freshness which pushes the piquant honey notes typical of most angustifolia cultivars into a secondary role as a sweet undertow and finishing note.

2021
125, 250 (with atomisers),500ml, 1 litre and 5 litre
v. Maillette Lavandula angustifolia
more info

Properties: 100% Lavandula angustifolia Hydrosol (water of distillation) no preservative

Aromatic Profile: adds a light floral front note to the piquant honey aroma typical of most angustifolia cultivar.

2021
125, 250 (with atomisers),500ml, 1 litre and 5 litre
Lavandin Hydrosol from the Collection
Product
Description and Properties
Uses
Size
v. Abriallis
more info

Properties: 100% Lavandula x intermedia Hydrosol (water of distillation) no preservative

Aromatic Profile: a peppery herbaceous aroma with a dry spicy honey finish on the skin.

2021
125, 250 (with atomisers),500ml, 1 litre and 5 litre
v. Grosso
more info

Properties: 100% Lavandula x intermedia Hydrosol (water of distillation) no preservative

Aromatic Profile: a sweet peppery herbaceous aroma with hints of eucalyptus honey typical of most L. x intermedia hydrosols. .

2021
125, 250 (with atomisers),500ml, 1 litre and 5 litre
v. Margaret
more info

Properties: 100% Lavandula x intermedia Hydrosol (water of distillation) no preservative

Aromatic Profile: minty and floral in the front notes with hints of honey on the skin in its finishing

2021
125, 250 (with atomisers),500ml, 1 litre and 5 litre
v. Sumian
more info

Properties: 100% Lavandula x intermedia Hydrosol (water of distillation) no preservatives

Aromatic Profile: a peppery herbaceous aroma with hints of eucalyptus honey typical of most L. x intermedia hydrosols.

2021
125, 250 (with atomisers),500ml, 1 litre and 5 litre
v. Super
more info

Properties: 100% Lavandula x intermedia Hydrosol (water of distillation) no preservative

Aromatic Profile: a sweet herbaceous honey aroma with hints of eucalyptus thanks to the cineole content typical of most L. x intermedia hydrosols.

2021
125, 250 (with atomisers),500ml, 1 litre and 5 litre