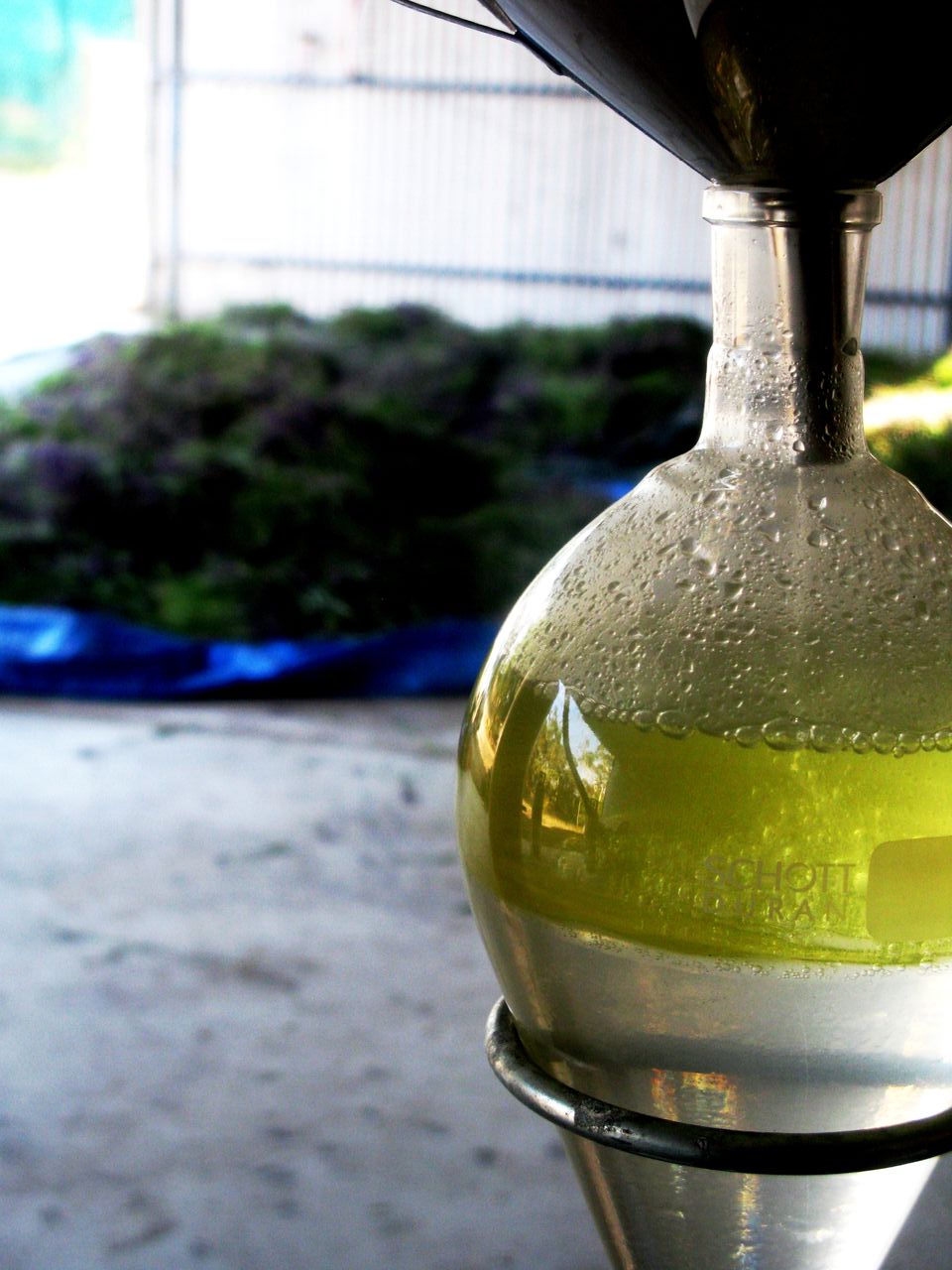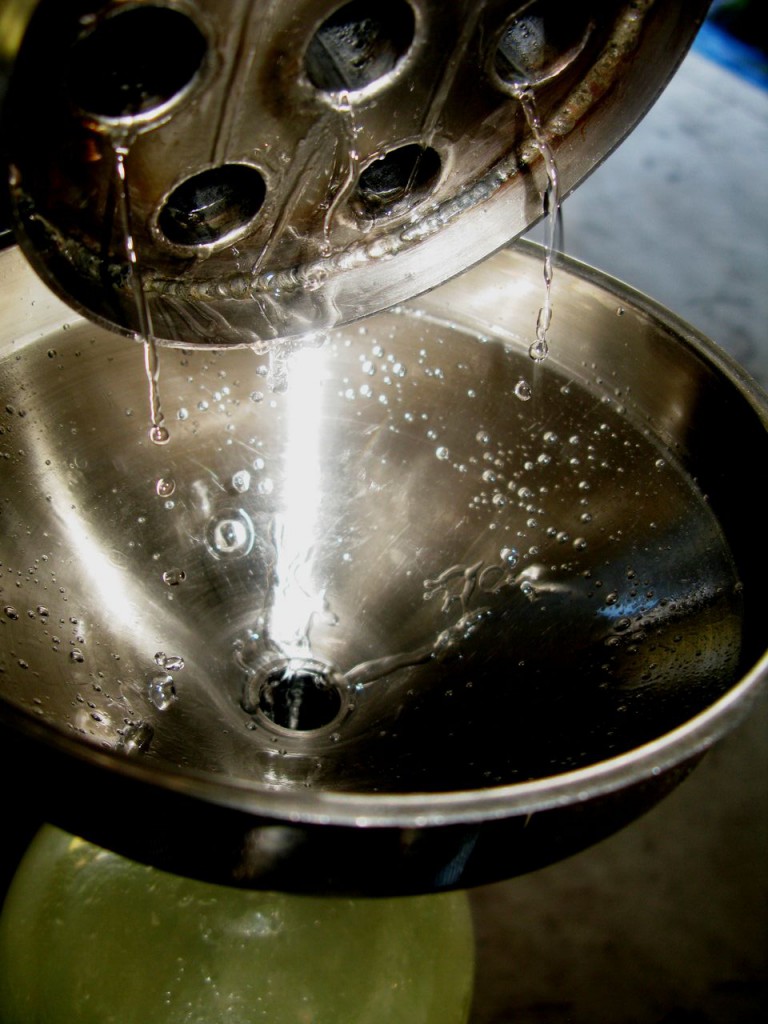 THE DISTILLERY AT SNOWY RIVER LAVENDER
In a boutique distillery, 'the still' is viewed as an artisan's tool which is central and ultimately decisive in the character and quality of essential oils produced. Distillation is not a rigid process, instead, beyond the accommodation of basic principles, offers many choices from which to craft a protocol of production. The following are some of the choices we have made in setting the parameters and protocols which determine the character, quality and yield of lavender and lavandin essential oils produced by the distillery at Snowy River Lavender.
Distilling is a manual process at every level
Flower phase at harvest is predominantly 60% spent 40% fresh and budded (see timing harvest)
Flower is primarily distilled as single cultivar charges. Occasionally we do distilled blends this is a fully recorded process registering both the cultivars included and their ratio in the still charge.
Dedication to recognising and maintaining species diversity in the distillation process. This done by developing new cultivars and through our population lavender program.
Flower is distilled whole and predominantly fresh (we sometimes also distil dry flower but prefer to work the harvest close to distillation). The condition of flower in every charge of the still is recorded, with the oil produced, traceable back to the cellar stock.
The still is stainless steel with a 440 litre steam capacity /100 -125 charge capacity; and an offset steam source.
Water source is roof harvested rain water, pH 7. In dry years the distillery sometimes necessarily operates with spring water pH 6 – 6.9. The pH of steam entering the still is the pH of the source water and is checked and recorded at regular intervals across the distilling season.
The distillery's location altitude is 1140 metres.
The length of distillation for lavender flower is 2 hours, and for the higher yielding lavandin, the duration is 2 ½ hours. For hydrosol the end of the collection is determined by a shift in the pH away from the desired acidity. The shift in the pH is an indicator that the phyto-chemistry of the hydrosol is spent and it is returning to the base neutrality of water. We find that the hydrosol maintains its acidity for the full duration of our essential oil distillation. We rarely have to cut it short.
Record keeping has allowed us to pursue our commitment to tracking the seasonal quality and character of our essential oils across time. Since distillation started at Snowy River Lavender in 2003, we have kept full record of every still charge, noting everything from date, cultivar or distilled blend, time started and finished, essential oil yield, farm location, harvest time, condition of flowers and seasonal aberrations. Through this data we have built a farm history to which constant reference is made. Hydrosols are also part of this record making, keeping notes on pH levels as well as those of yield and other information as per the essential oils. Since 2013 we have refined our recording system so that every still charge is fully traceable back to a bottle or cube in the cellar. In this way we maintain the integrity of what happens in the still and also the distinctiveness of the source plant and its specific conditions of existence.
Essential oils and hydrosols need time beyond distillation for their true aromatic character and refinement to emerge. We give our hydrosols 6 - 12 months cellaring before being released for sale. Our essential oils are capped and cellared after distillation then allowed to settle for about 3 months before they go through what we term the drying out process, where minuet residues of hydrosol in the essential oil is removed. The dry essential oil is again bottled in a dark glass bottle under nitrogen vapour, and re-cellared to be released for sale after 12 months.
Note: We seek to full distil our oils and hydrosols. This is a decision not based on quantitative considerations but qualitative. It has been observed, both visually and aromatically, that the oil emerging at the beginning of the distillation is not the same as that emerging at the end. This would indicate a progression in the emergence of the plant chemistry across the duration of distillation based on the volatility of individual compounds. While most of the essential oil comes through in the first 45 minutes, or even faster in more industrialised systems, a longer distillation time allows the less volatile compounds to also be distilled and a more complete essential oil and hydrosol is produced. Distillation time is an active area of farm research which has developed anecdotally from observations and trialling over a number of years. We are in the process of formalising some experimental research which will explore more fully our observations.
Different Cultures: Key features of boutique and industrial lavender distillation
To most, boutique distillation simply means small scale, an approximation of a standardised set of processes more technically resolved in larger scale industrialised distilleries. In actual fact these are two qualitatively different cultures of production developed out of very different impulses and understandings of essential oil quality and the plant world from which it is distilled.
Industrial distilling of lavender/lavandin oil
Industrialised distilling of lavender is predicated on standardisation and commoditisation of essential oil. Commercial efficiencies guides production protocols
It is a necessary response to an escalating worldwide demand for cheap and predictable lavender oil used in the mass manufacture of botanical, or aromatherapy, inspired cosmetic care products.
This is the only form of production by which large quantities of lavender essential oil can be produced to meet this growing trend of demand.
While there is some doubt as to veracity of much lavender oil sold into this market there is nevertheless a significant percentage of production of botanically derived lavender essential oil within this industrialised culture of production.
A high linalool/linalyl acetate chemistry is mandatory as this delivers the most subjectively accessible lavender oil for the market.
The lavandin cultivar Grosso, and the lavender cultivar Maillette, are currently key plants in this system.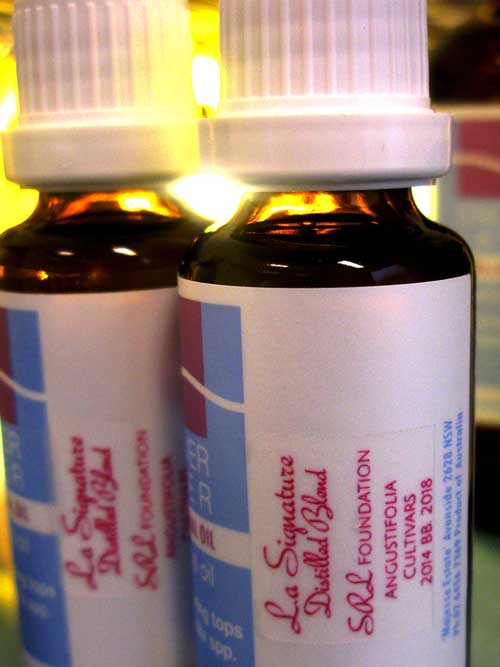 Boutique distilling of lavender/lavandin oil
Boutique distilled lavender essential oil is idiosyncratic and appealing to those sensitive to the fact that botanical diversity is nature's own way.
Boutique distillation is not simply small scale there are actually individually significant producers of lavender oil distilling artisan oils. The key difference to an industrial culture of production, in this context, is that they are focused on producing a unique signature product not one standardised to the industrially produced type.
Boutique distillation preserves the producer's, or artisans, choices in the character of what is produced. Timing of distillation is key choice in this culture of production.
Boutique production respects and preserves the botanical distinctiveness and integrity of the plant matter being distilled. In this way an artisan process enables the environmental complexity and genetic potential of the plant world for alternative chemistries, and expressions of beauty, to be reflected in the essential oil.
A more complex chemistry is desirable and sort.
A respect for botanical diversity enables less intensive and more ecologically sensitive forms of farming. Provenance is important.
A boutique culture of production is not capable of producing lavender essential oil for the mass market but must find similarly boutique consumers. Boutique lavender essential oil has a market in natural perfumery, high end botanical cosmetic care products, in aromatherapy and other related remedial, wellness and therapeutic practices.